Established as a brand in 2012 in Porto, its origins can be found in more than 60 years of experience in manufacturing lighting fixtures.
It's all about light.
Established as a brand in 2012 in Porto, its origins can be found in more than 60 years of experience in manufacturing lighting fixtures. It was a long journey marked by two fundamental approaches: close collaboration with architects, engineers and designers to manufacture customized solutions for each project, and a constant desire to excel.
O/M achieves a successful balance between design, electronics, optics, mechanics and finishing; and between form, materials and color. Factors such as luminous flux, color rendering, temperature or color uniformity and glare are parameters estimated using concrete measurements. The final form of the object and its effect always represent a perfect match between design and those precision values.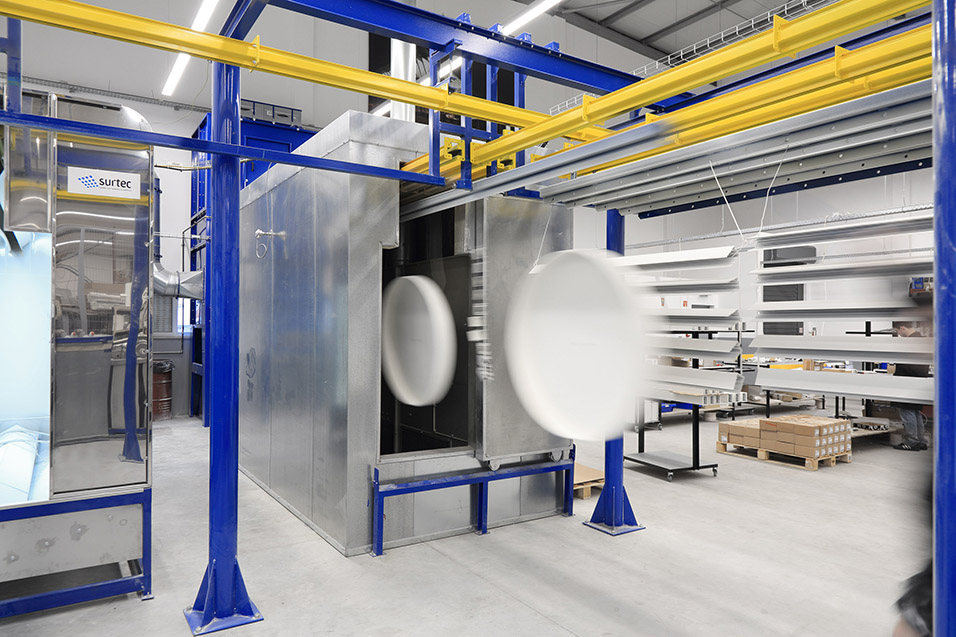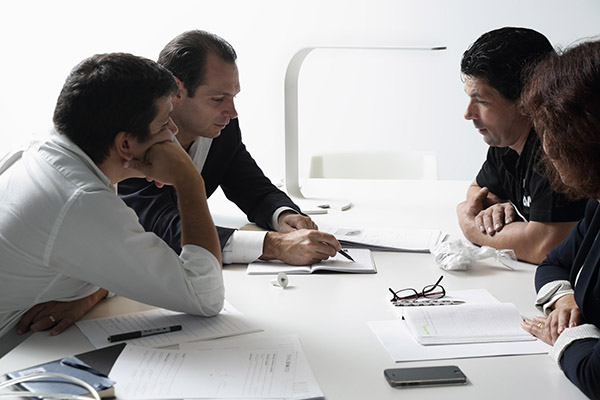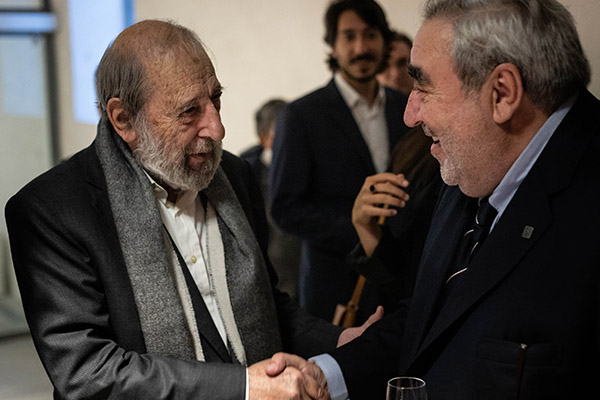 Working closely with the most creative minds.
From a culture where expertise met the cutting edge.
The ability to customize and make new designs from scratch created an opportunity to cooperate with renowned architects and designers as they developed bright new projects. Our flexibility captivated some of the greatest minds of the generation.
Through rigorous data measurement, experimentation, and a process that learns from failure as much as from sucess, we are always evolving the best new technologies for shaping and designing light.
O/M's team is involved throughout the cycle of design, development and sale. Besides turning to the greatest specialists in the world to remain at the forefront, O/M has highly competent specialist staff, working in multidisciplinary teams, who ensure the efficient management needed to create the tools for great lighting design.
We are a company with a human face.
We are a leading provider of turnkey solutions for prestigious international projects, allied with some of the most advanced sources of lighting technology research in the world.
We support architects, engineers and lighting designers with next-generation software and project management, and value engineering allows clients to control project budgets without sacrificing expectations.
With offices and factories on two continents, and projects all over the world, we move products to any part of the globe and synergise international management and consulting with local development to ensure the project meets clients' ambitions.
Now, we move into the future responsibly, providing tools to design for the longevity and maintenance of human spaces, and to ensure sustainability and energy efficiency.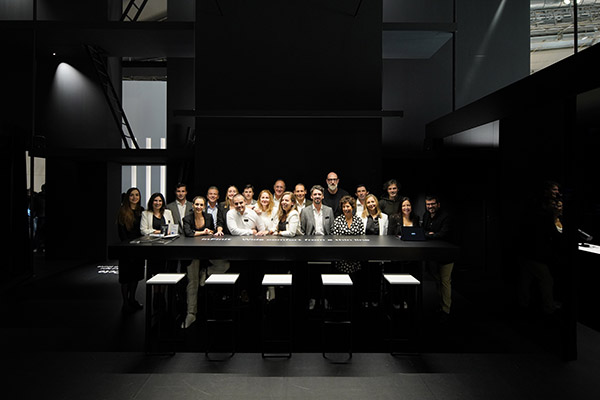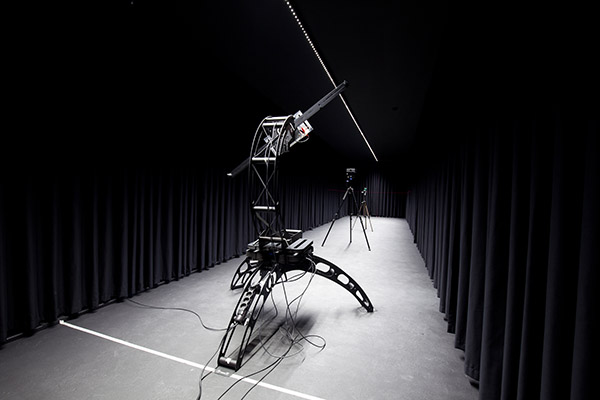 We aspire to greatness in everything we do.
2
factories in Europe and South America
5
offices of direct representation
35
sales partners
in 4 continents

Standard approach
Sources of glare
A uniform stream of ergonomic light is perfect for workspaces, unless there's glare. The challenge lies in controlling flat-angle straylight, caused by the proximity of each microlens to one another.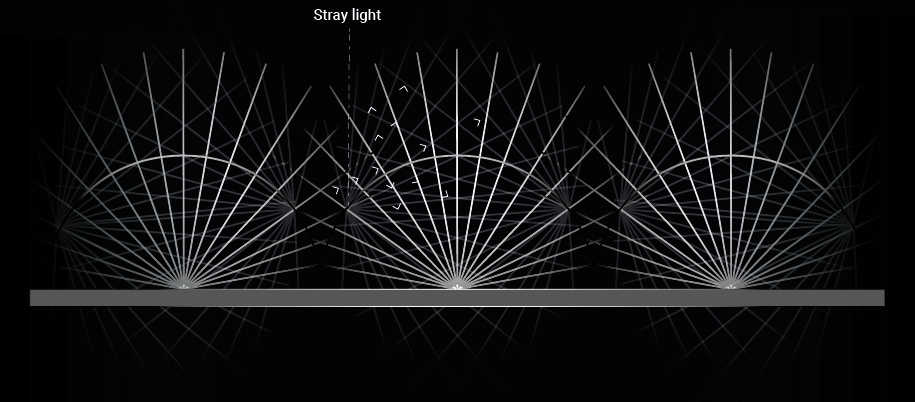 Breaking a standard
Eliminating straylight
To reduce reflection from the exit surfaces of each lens, small structures were inserted between them, scattering the disturbing light. This allows Lightstream to provide a perfect continuous line throughout workspaces, without disruptive glare.