One Plus
The adjustable One Plus can be angled in any direction, without affecting its 90% luminous intensity beam, providing beam orientation with the same high-definition Lightcore optical engine as the premium One.
Adjustable
The luminaire can be oriented by 25º (flood version) or 30º (spot and medium versions) the horizontal and 355º vertical axes.
Accessories
Recessing accessory, available separately for the flush version.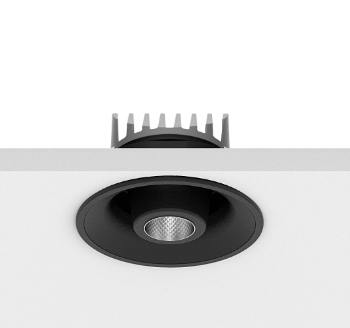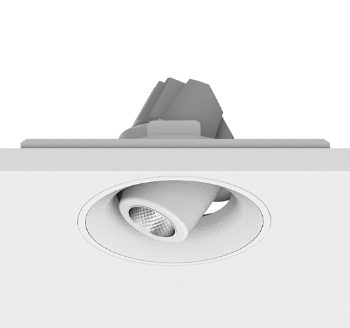 Industry stantard
The lighting industry defines that the beam angle is the angle which contains 50% of the luminous intensity of the light beam. The field angle ends when the luminous intensity reaches 10% of its maximum.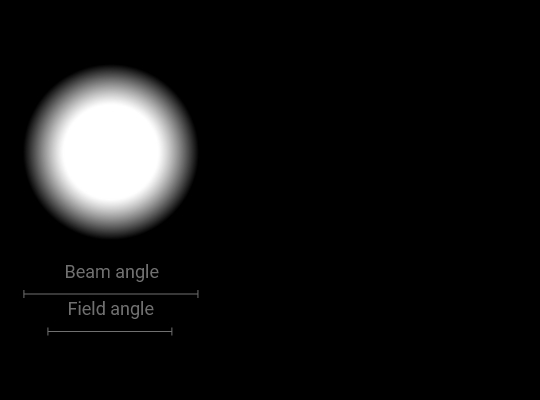 Developed with Bartenbach GmbH, exclusively for O/M.
Lightcore reflector concentrates in its beam angle 90% of the maximum luminous intensity; the effect of its complex geometry and high reflection aluminium coating surface is a defined beam with no light spill.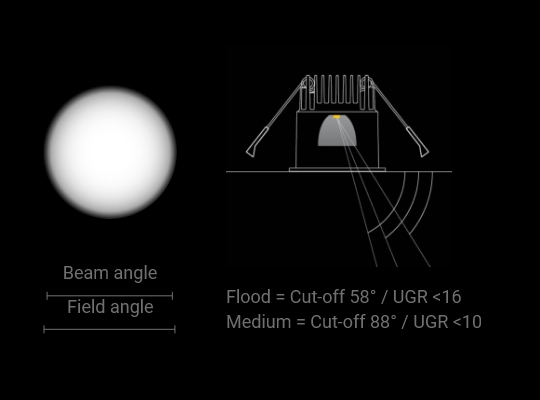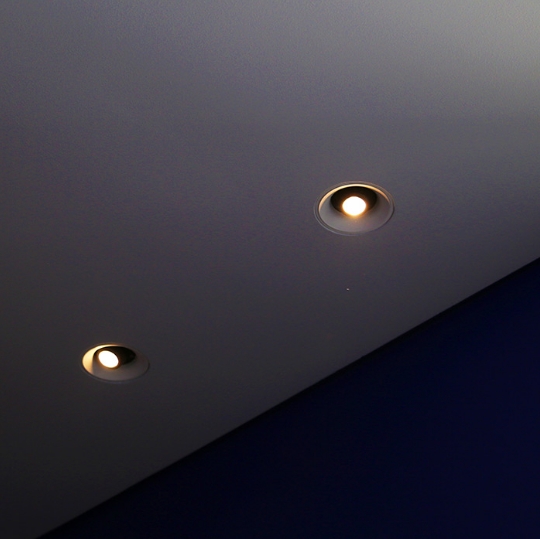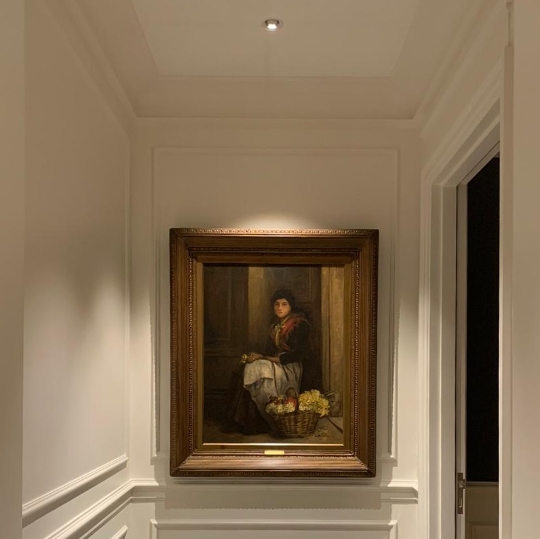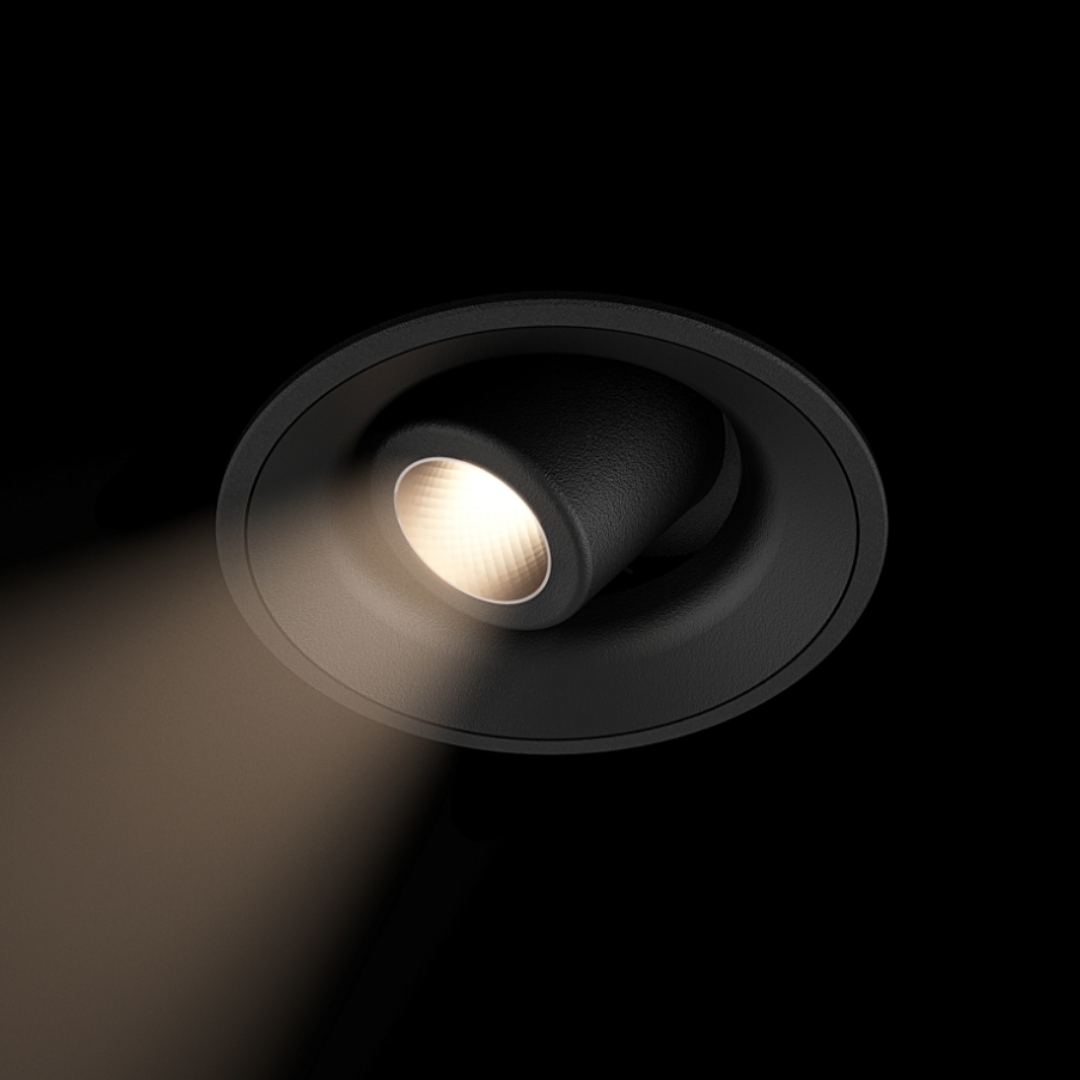 Body
Die-cast aluminium body and heat sink with electrostatic 100% polyester paint finish. Stainless steel springs. Orientable by 30° (medium version) or 25° (flood version) horizontal axis and 355° vertical axis.
Optics
Lightcore is built based on micro surfaces with complex geometry coated with aluminium alloy, creating a high-gloss, entirely mirrored surface. Accurate reflector for a defined and controlled beam of light, achieving maximum efficiency. Developed in partnership with Bartenbach GmbH.
Accessories
Fitting accessories for different applications are available.
Light Source
O/M LED modules with excellent colour consistency (2 step-MacAdam) and long operating lifespan (>50.000h; L80/B10).
LED CRI>90 2700K, 3000K; CRI>80 4000K, Tunable White.
Power Supply
Drivers On/Off or DALI included. Driver fits through the cut-hole. Tunable White option with DT8 DALI driver.
Finishes
One Plus is available in White (.01), Black (.02) and White/Black (.21).
.01
White
.02
Black
.21
Black+White